Wat Sisaket
The country's oldest monastery is famous for its photogenic Buddha images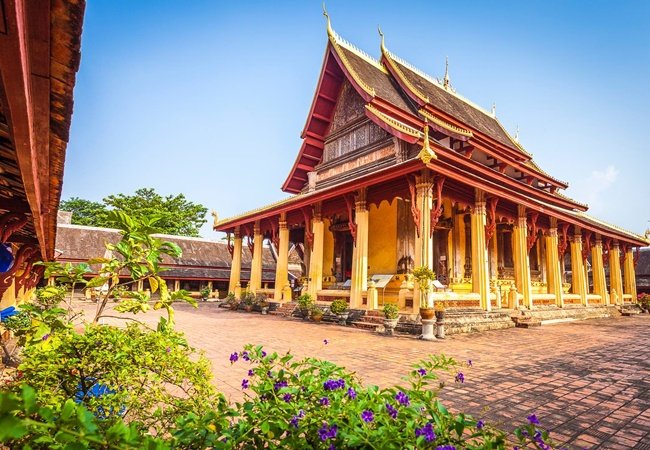 Best known for its cloister wall housing thousands of small Buddha images and photogenic rows of seated Buddha statues, Wat Si Saket is one of the most popular places in Vientiane for morning prayer.
Early risers who visit the temple will be treated to the traditional alms ceremony, as locals gather to make merit and offer food to the resident monks.
Located opposite the Presidential Palace, the temple was built under orders from Chao Anouvong, the final ruler of the Lan Xang kingdom. Its architecture is typical of early Bangkok style, but is infused with many of its own unique design characteristics.
The temple managed to survive the devastation of the Siamese-Lao war of 1828, which left much of Vientiane in ruins, and is now the oldest Buddhist monastery in the country.