SENSES SPA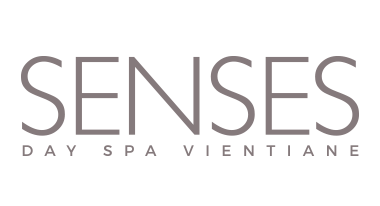 A secluded haven of wellness and pampering, where the finest local healing traditions blend with the soothing harmonies of nature.
Senses Spa, located on the third floor of Crowne Plaza Vientiane, is your private sanctuary for rest and recovery, a place to escape rigid daily life routines. Let our expert therapists guide you on the journey of rejuvenation.
Senses Spa is one of the finest spas in Vientiane, Laos and a perfect retreat to indulge in relaxation and pampering. You will discover the pleasure and benefits of our extensive variety of massages and spa treatments. Each treatment is carefully designed to soothe your mind and body. Whether you are in the city for pleasure or business, make sure to treat yourself to a touch of pampering. Take your time and choose the right treatment for yourself. Sense Spas in Vientiane provides a variety of treatments from Foot Treat to Tranquil Journey. Our therapists are here to assist and recommend you with the perfect treatment. A foot massage can be an ideal treatment after a long flight to Vientiane or a tour around the city. It can also reduce stress in the entire body and bring it back to its natural balance. While deep tissue massage can help promote blood circulation and soothe tired muscle.
Blending contemporary and ancient techniques, Senses Spa offers a range of specialised treatments and with four private individual treatment rooms to help restore balance to your body and mind after a long day of meetings or sightseeing. So come to this Vientiane spa and let us help you embark upon a refreshing and revitalising experience.
SIGN UP AND GET REWARDED
Sign up today to receive a complimentary 15 minutes head or foot massage on top of your chosen spa treatment!* Wait, there's more! Sign up for a chance to win an ultimate luxurious spa package worth more than 2 million KIP**
*Terms and condition applied. Guests must purchase at least a minimum of one treatment at Senses Day Spa to receive a complimentary massage. Guests must show an email of the QR code voucher to the spa team to redeem. One voucher is for one-time use only. The vouchers are not accumulable or combinable to increase the massage time. **Grand prize winner will be selected randomly on 30 June 2018.