Wat Mixay
A small, colorful temple with a peaceful atmosphere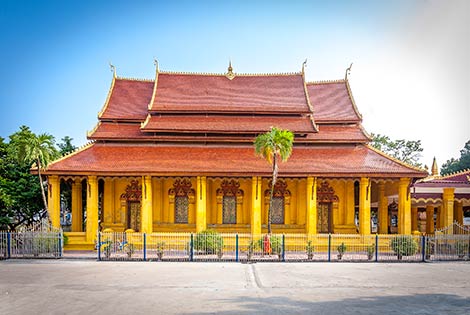 Wat Mixay may be slightly smaller than other temples in the surrounding area, but makes up for it with its intricate adornments and design.
The building's colorful façade makes it easy to find, and once inside it's worth spending the time to admire the temple's many intricate wall murals depicting the teachings of Buddha.
Like some of the city's other smaller temples, perhaps the most rewarding aspect of Wat Mixay is the atmosphere – its shady courtyard is an ideal place to escape the heat and experience a glimpse of local life, or speak to one of the friendly monks about the finer details of the Buddhist faith.