Mekong Riverside Walk
Take a relaxing stroll along the banks of Southeast Asia's mightiest river.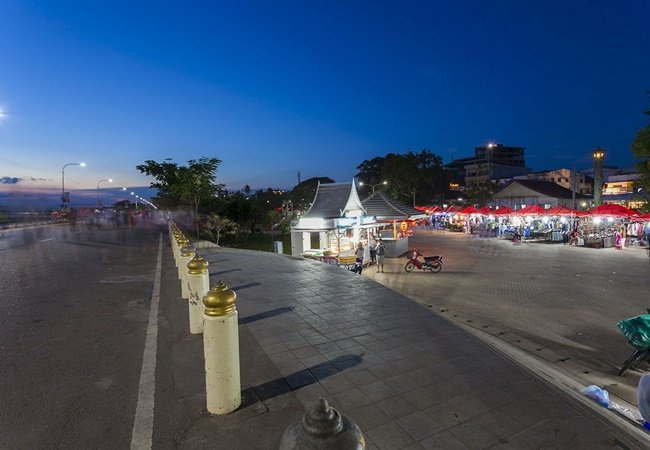 As the sunset transforms the sky into brilliant hues of pink and blue, the Mekong River comes alive with activity as locals of all ages congregate on its edges.
Walking along its banks is a great way to experience the city's friendly culture. You'll see families gather for a riverside dinner, young couples sneak in some quiet time together, and office workers sip Beer Lao while gazing out at the fishermen casting their nets in the murky waters.
The promenade's western end begins just a short walk from Crowne Plaza Vientiane, and is lined with small eateries and bars to refuel while you soak in the stunning river views.