Wat Inpheng
A leafy refuge away from the crowds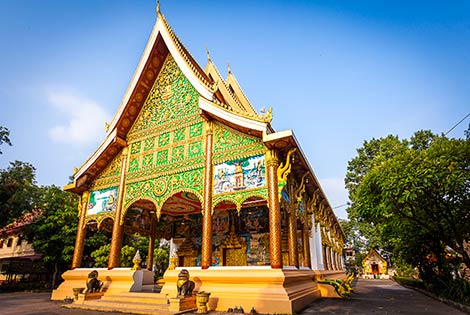 Located near the banks of the Mekong, Wat Inpheng is one of Vientiane's less-frequented temples – making it an ideal place to witness the daily routines of its resident monks.
Built in the 16th century, the temple – like many others in the Lao capital – was destroyed in 1827 by the invading Siamese army, but was later rebuilt and has since been renovated several times.
Today, Wat Inpheng remains home to a small population of resident monks, who are often happy to welcome foreign travelers and show them the temple's beautiful hand-painted murals, its small library building and its peaceful gardens.