Wat Ho Pha Keo
Former home to the revered Emerald Buddha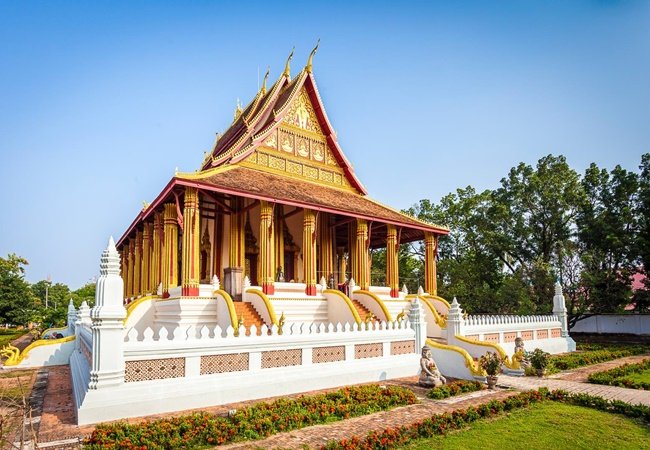 One of the most intriguing among Vientiane's numerous stunning temples, Wat Ho Pha Keo was built in 1565 as the personal chapel of the Lao royal family. But it was perhaps best know as the home of the Emerald Buddha, a revered statue brought to Laos from northern Thailand.
The Emerald Buddha remained at Wat Ho Pha Keo for 214 years, until it was eventually reclaimed by the Siamese and taken to Bangkok, where it remains today.
But even without the Emerald Buddha, Wat Ho Phra Keo's stunning carved wood features, 16th-century lacquered door and Khmer stone carvings make it a fascinating place to visit – particularly seeing as it is the only part of the old royal palace that has survived.