Wat Chanh
An active temple renowned for its intricate woodcarvings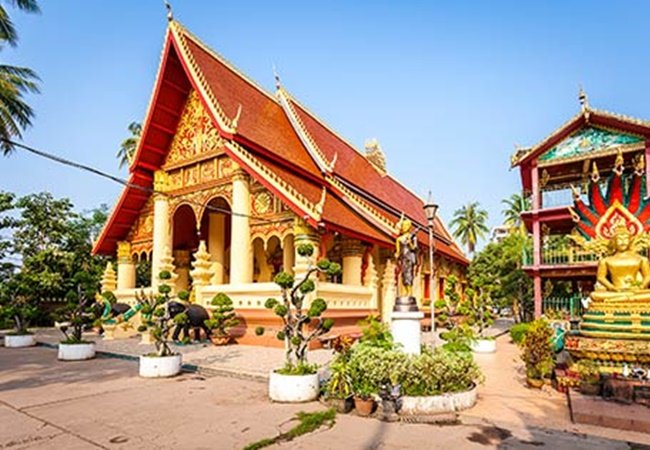 Wat Chanthaburi, or Wat Chanh as it's more commonly called, is best known for its elaborate carved wood designs, as well as for its large seated Buddha sculpture made of bronze, which dates back to the 16th century.
The temple, like many others in the area, was destroyed during the Siam invasion of 1828, but has since undergone numerous restorations. The congregation hall is guarded by three-headed Naga snakes, whose bodies extend over the balustrades of the stairway leading to the entrance.
Located close to the Mekong River, Wat Chanh remains active and is home to friendly resident monks who often welcome the chance to polish their English skills with curious travelers.