Presidential Palace
Admire its imposing architecture, but only from street level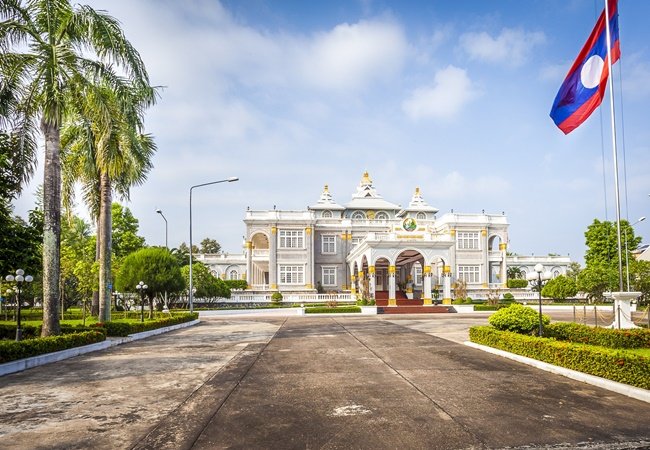 Initially designed in 1973 as a residence for Laos' royal family, the communist takeover of 1975 meant construction was delayed more than a decade.
The Presidential Palace eventually opened its doors in 1986, but only as a venue for government functions – the president's official home is actually located in a separate suburb of Vientiane.
The palace is known for its imposing yet elegant architecture, and is surrounded by manicured gardens. Though off limits to the public, it still offers some good photo opportunities. Standing on the Lane Xang Avenue side of the palace, the Patuxay monument is also visible in the distance.