Best Places to Visit in Laos
Tourists are just beginning to recognise the scenic beauty that Laos can offer travellers and the places to visit seem to be increasing every time someone intrepid adventurer publishes a new travel book. Here are some of the must-see places in Laos along the Mekong river and further upcountry worth visiting.
Just be sure you bring a camera along with you to capture both the natural and human-made beauty you discover. Your friends will look at your photos in envy at the primaeval forests, breathtaking terrain and quaint riverside villages you had the good fortune to visit on your trip to Laos.
End your journey around Laos with a stay at the Crowne Plaza Vientiane. You can unwind by the pool, share your travel adventures with friends over a cocktail in the Elephant Lounge, and continue your explorations around the city of Vientiane. So, without further ado, let's dive on in and discover the best places to go in Laos.
Luang Prabang
It's a bit difficult to describe what makes Luang Prabang so special, that is until you see it in person. There is something undeniably beautiful and charming about this small town along the banks of the Mekong and Khan rivers. The town has even been declared a UNESCO world heritage site. The colonial architecture, the river winding its way through town and the quaintly scenic outdoor cafes that seem to be almost everywhere make this one of the most peaceful and lovely towns to spend a couple of days exploring.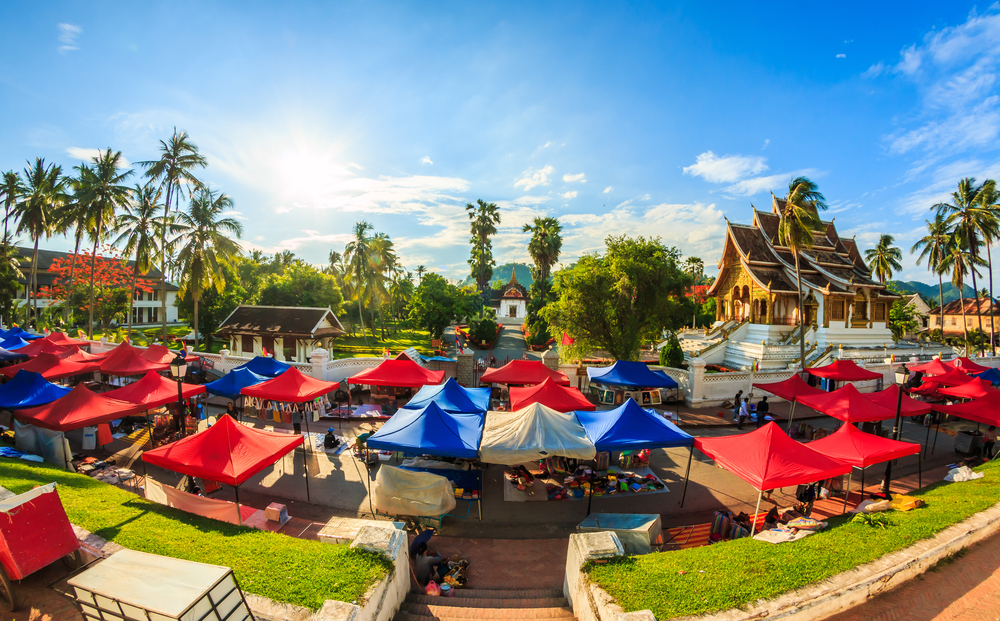 Tham Kong Lo
This is a truly spectacular cave that is part of the larger Phu Hin Bun National Park. The cave is six and a half kilometres long with a ceiling that is up to ninety metres high in some parts of the cave. It is known for the brilliant pools that are said to be the same jade colour as the Hindu god Indra.
There are boats available that can ferry you through the cave and provide you with a close-up view of the spectacular, rock formations, stalactites and stalagmites.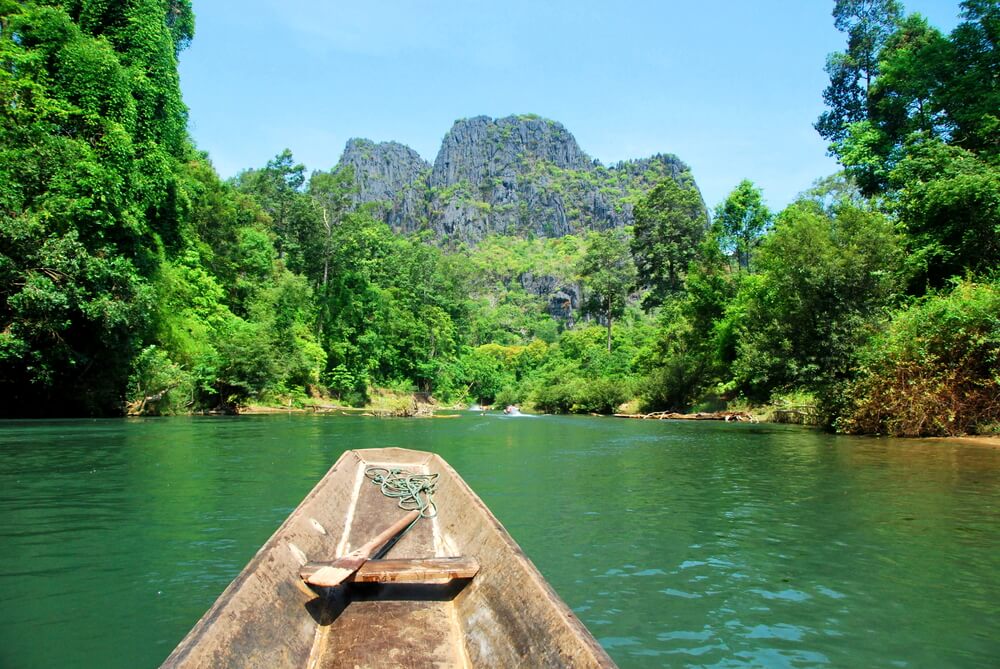 Huay Xai
There are two attractions to the Mekong riverside town of Huay Xai that assure them of a near-constant flow of visitors. The first is the riverboat cruises from Huay Xai to Luang Prabang. These journeys are peaceful and show off the scenery along the way, making them very popular with tourists visiting the area.
The village is also the gateway to the nearby Bokeo Nature Reserve. With its wealth of wildlife and tropical rainforests, this nature reserve is one of Laos's national treasures.
Bokeo Nature Reserve
Ever hoped to see elephants, gibbons, tigers, bears and buffalo in the wild? If so, Bokeo Nature Reserve can give you a good chance of spotting all these animals living as they should live. We can't guarantee that you'll be able to see all these animals. But Bokeo Nature Reserve also offers treehouse accommodations that give you a much greater chance of being able to spot these elusive animals than you would have sitting inside of a car.
The park owes its existence to the black-cheeked gibbon that was discovered in the park grounds in 1997 after the species was considered to be extinct.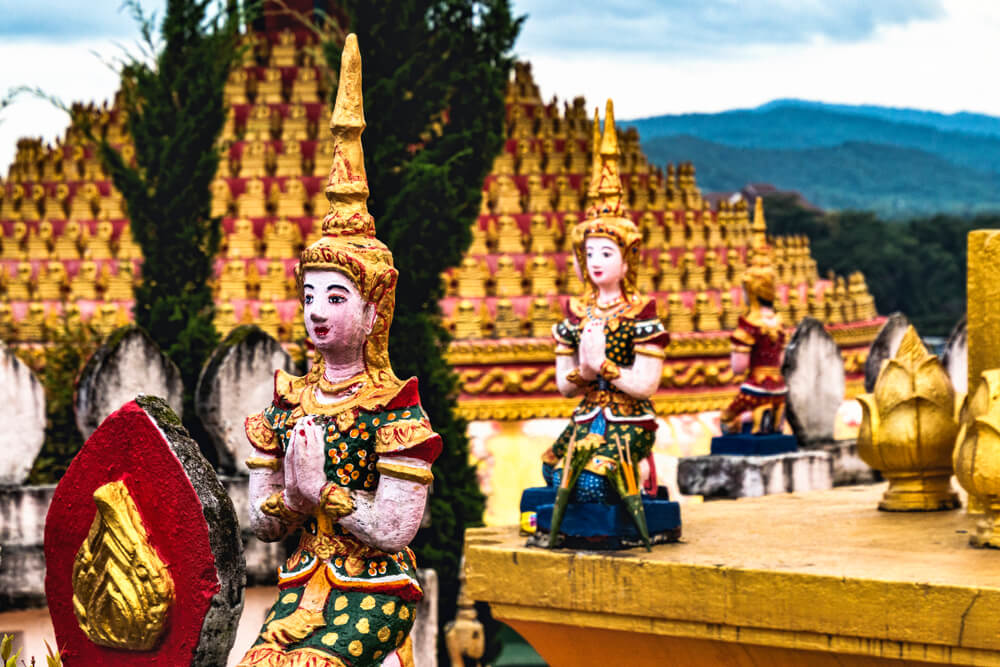 Nong Khiaw
One of the other best places to visit in Laos is Nong Khiaw, a picturesque town located among dramatic limestone karsts and mountainsides and beside the Nam Ou river, which means that you can take a riverboat ride to the town. The town is getting popular with hikers who feel that this area of the country provides some of the most scenic hikes and trekking opportunities available in Laos.
Biking around the smaller villages near Nong Khiaw is also popular with visitors who want to get away from urban civilisation for a while and spend time exploring a tropical, rural environment that runs on a slower clock.