ECO-FRIENDLY PACKAGING
CROWNE PLAZA VIENTIANE CHAMPION CHANGING FOR A BETTER FUTURE WITH ECO-FRIENDLY PACKAGING INITIATIVES.
02 April 2021; Crowne Plaza Vientiane, an international five-star chained hotel of the Intercontinental Hotel Groups (IHG®), officially launches one of its sustainability ambitions for a better future by replacing all existing packaging with eco-friendly materials. This is one of the hotel's new 10-year action plan which consists of a powerful set of ambitions for 2030 to make a difference for the people, communities and the planet or in another name, the "IHG Journey to Tomorrow" initiative.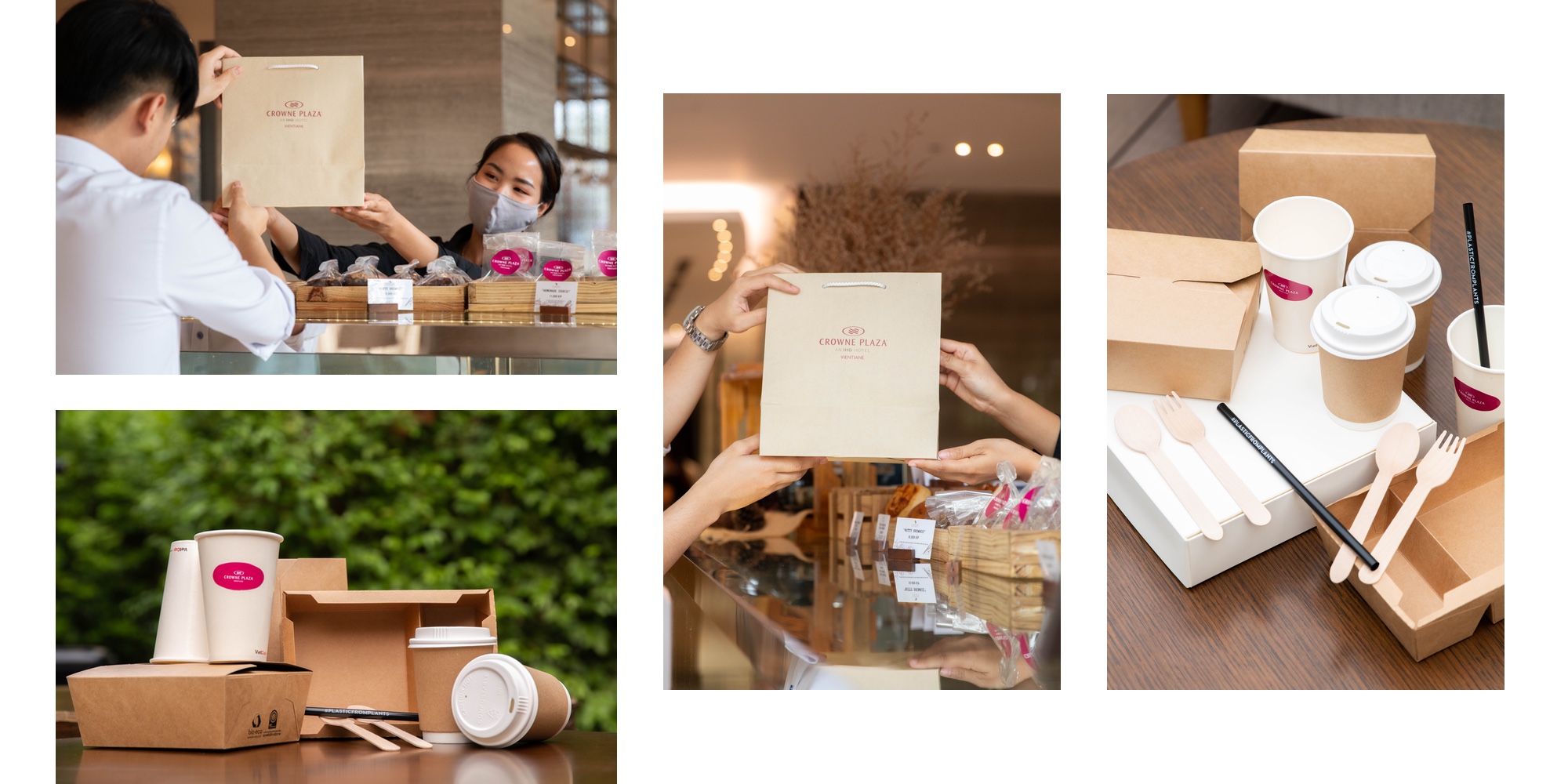 "The actions we take as a business to do things in the right way has always been important to us. There's a lot we can be proud of when it comes to the culture we've created, our commitment to operate thoughtfully, and the support we've given to the communities we're a part of around the world." Crowne Plaza Vientiane and IHG®.