The 3 Best Bars in Vientiane, Laos for New Year's Eve
The 3 Best Bars in Vientiane, Laos for New Year's Eve
Although Vientiane is certainly more low-key and quiet than Bangkok, that doesn't mean that they don't know how to celebrate the night away on New Year's Eve. A lot of foreigners will be celebrating in Vientiane come midnight. For those out-of-towners who want to make the best of New Year's Eve in Vientiane, there are plenty of bars to choose from. But to truly make New Year's Eve a night to remember in Vientiane, you should pull out all the stops and hit the 3 best bars in Vientiane, Laos to celebrate the arrival of the New Year. 

Vientiane Crowne Plaza – The Elephant Lounge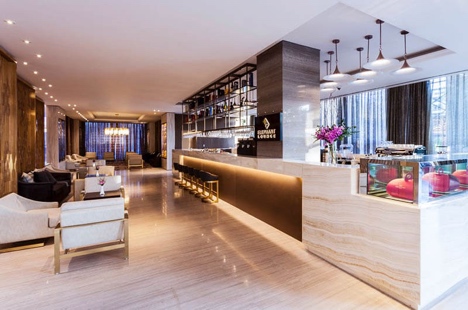 This is the first 5-star rated lounge in Vientiane and we're sure that it will be the place to be on New Year's Eve. Located on the ground floor of the Vientiane Crown Plaza, this bar and lounge simply oozes class and style. There is a talented live band playing every night of the week which also serves to increase the attractiveness of The Elephant lounge as a central and desirable meeting place to enjoy the fun and festivities of a New Year's Eve celebration. It features a full bar and a menu of exquisitely-crafted cocktails, or you can enjoy a local gourmet-style snack from their menu. This is a large space so you can be sure plenty of people will gather here on New Year's Eve to celebrate in what has become one of the best bars in Vientiane, Laos. 

Bor Pen Nyang Bar and Restaurant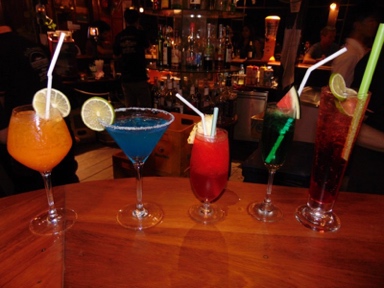 Credit: borpennyangvientiane.com
Right by the river on the 4th floor of a building is one of the most well-known and popular bars in town. You can be sure that there will be queues to get in on New Year's Eve. So if you want to party the night away, you should definitely come early. This bar and restaurant is packed almost every night of the week so it's a well-established local hangout that is popular with locals and foreigners alike, with a few pack-packers thrown in for good measure. There is pool and a full menu so you'll be able to stay occupied while you count down to midnight. It's definitely one of the best bars in Vientiane, Laos to be on New Year's Eve if you enjoy mixing with people from all walks of life. 

Mark Two

Credit: Mark Two Pub & Restaurant
This place is also one of the best bars in Vientiane, Laos because it offers two distinctly different areas (hence its name) and both are sure to be hopping on New Year's Eve. It combines an upscale beer garden with a nightclub to offer the best of both worlds. It has a giant screen showing sports and also offers food. You can be sure that people wanting to enjoy themselves both outdoors and indoors will be making a beeline for this place on New Year's Eve.