A Refreshing Spa in the Middle of Vientiane
Vientiane Spa Oasis
Senses Day Spa by Ytsara, recognised as The Premier Luxury Day Spa in Laos in the World Luxury Spa Awards 2019, is one of the premier spas in Vientiane, Laos, and a perfect place to indulge in a bit of pampering. Dedicated to harmonious beauty, here you will discover the pleasure and benefits of our wide variety of massages and spa treatments.
Award-winning Senses Spa, located on the third floor of our hotel in Vientiane's city centre, is your private sanctuary for relaxation and rejuvenation. Whether you are in the city for pleasure or business, make sure to stop by and regain your balance and serenity. Blending contemporary and ancient techniques, all Ytsara skincare products and therapies are botanically sourced, clinically proven and dermatologically tested. A harmonious fusion of Asian ingredients and French science brings forth world-class treatments carefully designed to soothe the mind, body and soul. Set amid a chic and tranquil setting, suffice with warm lighting, fresh flowers and elegant décor, Senses Spa offers a range of specialized treatments in four private treatment rooms. Come to the Crowne Plaza Vientiane and let us help you embark upon a refreshing and revitalizing experience.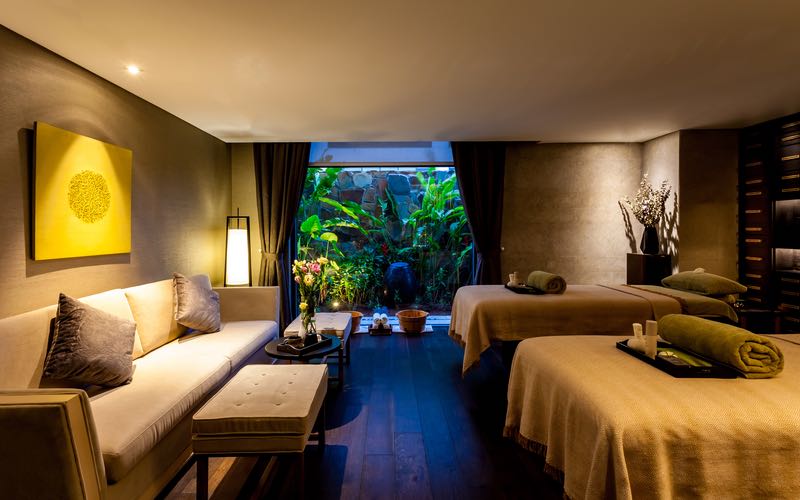 Delight the Senses
Open from 10:00 – 20:00 daily (last booking at 19:00), our spa is delighted to offer patrons a plethora of therapy treatments under four pillars: Feel light & Calm, Strengthen my ecosystem, , Feel young & active and Beauty from inside out. These four areas cover everything from foot and neck reflexology to body wraps, cleansing facials, deep tissue massages and deep relaxation. If all that wasn't enough, all the body and mind therapies offered at Senses Day Spa can be combined with speciality health programs, as follows: Fitness activities – yoga, watsu pool, jacuzzi, cardio, cycling, workout, sauna Food pairings – raw juices, herbal teas, anti-stress nutrition In-room offers – ofuro deep calm bath* and pillow mist, ageless hand cream *Mimicking the traditional Japanese bathing ritual, you start this water experience with a shower, following by an invigorating scrub you apply to your whole body. Then you plunge in a luxurious essential oil-rich warm bath accompanied by deep, relaxing music.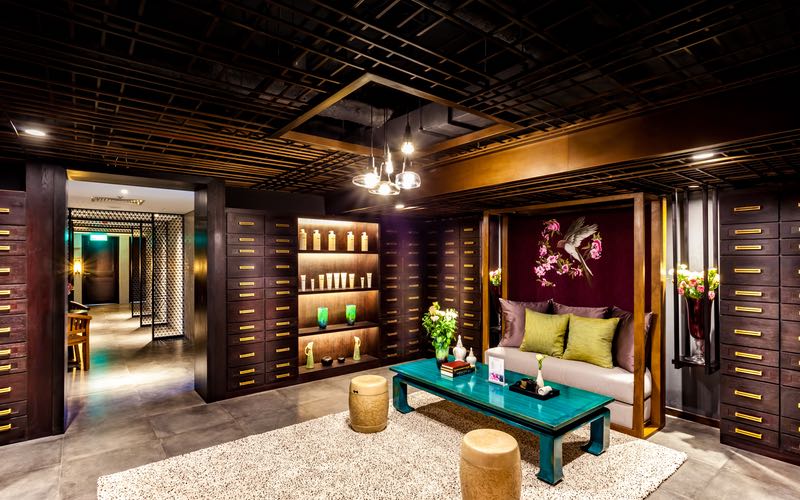 Relax & Recover
We offer some exclusive 30-minute facial treatments. Both Mood Boosting for women Bright & Brave face perfect for men are express face care therapies using green clay to draw out toxins. This detoxifying treatment leaves dull and rough skin with gentle and refined pores and an overall matte and clear glow. Bring on your happy face! For guests after some deep rejuvenation or to turn back the tide of time, we recommend our range of Beauty from the inside out. Ranging from 30 to 60 minutes, they can help you prevent premature ageing and protect against urban pollution (Uband shied); combine deep calm and clarity of the mind with soothed and radiant skin (Absolute Control & Focus); drain and regenerate body tissue (Body Contour); refine the waistline by targeting belly fat (Flat Belly); increase blood circulation to sooth heavy, painful legs (Soothing Steps); and stimulate cell renewal to improve collagen production and combat age spots (Smooth Hands). Did you know that there are 15,000 nerve endings on your feet, which constitutes a mini-map of your whole body? A foot massage (Foot Mapping) can be an ideal treatment after a long flight to Vientiane or a tour around the city. It can also reduce stress in the entire body and bring it back to its natural balance. In conjunction, a deep tissue massage (Mohom Indigo Healing Art Signature Treatment) can help promote blood circulation and soothe away aches and pains. From tired feet to sore muscles and a stiff upper back, neck and shoulders, a deep-tissue massage is a perfect tonic for all-over body healing. To help guests regain their youthful appearance and vitality, our range of 45- to 90-minute Feel & Young & Active treatments are designed especially for those wanting a more translucent completion (Even Skin); visible signs of looking younger (Visible Lift); an energized appearance (Prana Vital Energy); a detoxed body and mind (Inner Reet Ritual); perfect young hands (Ageless Hands); and a whole-body glow (Hom Mali Jasmine Rice Scrub) For more detail about any of these therapies, please view our full spa menu below.
|
|