MAKE AN APPOINTMENT DISCOVER SPA MENU
A secluded haven of wellness and pampering, where the finest local healing traditions blend with the soothing harmonies of nature.
Welcome to Senses Spa, an exquisite haven nestled on the 3rd floor of the prestigious Crowne Plaza Vientiane. Here, amidst the hustle and bustle of everyday life, you will discover a private sanctuary dedicated to your ultimate relaxation and rejuvenation.
With its unrivalled commitment to providing top-notch services, Senses Spa has rightfully earned its reputation as the ultimate haven for those seeking respite from the demands of everyday life. In recognition of our exceptional treatments and massages, we were honoured with the prestigious 2019, 2020 & 2022 World Luxury Spa Award. This esteemed accolade serves as a testament to our unwavering commitment to professionalism and expertise in delivering unparalleled spa experiences.


Elevate Your Senses With A Wide Variety of Spa Treatments
Senses Spa offers a curated selection of treatments, each meticulously crafted to provide profound relaxation and restoration for both body and mind. Our skilled therapists are dedicated to assisting you in selecting the ideal treatment tailored to your needs.
Immerse yourself in the ancient art of reflexology through our foot massage, a perfect remedy for post-travel fatigue or the stresses of everyday life. This therapeutic approach not only restores balance to the body but also fortifies the immune system and enhances your overall state of being.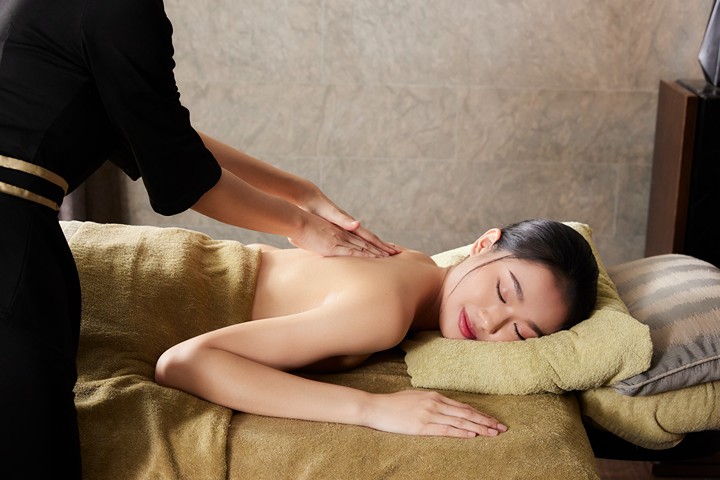 For a deeper level of relaxation and therapeutic relief, our deep tissue massage is an ideal choice. It stimulates blood circulation, alleviates muscular fatigue, and addresses chronic back and neck discomfort, ultimately enhancing your mobility and posture.
Senses Spa seamlessly blends modern and traditional techniques to deliver harmony to your body and spirit. Our private, individual treatment rooms offer a haven of calm after a day of business engagements or sightseeing. Visit Crowne Plaza Vientiane and embark on a refreshing and revitalizing experience in the refined and tranquil ambiance of our luxurious treatment rooms.
Location: 3rd floor
Opening hours: Daily, 08.00 - 20.00
Contact: 021 908 888