Reusable Glass Bottles
Crowne Plaza Vientiane, one of IHG® Hotels & Resorts, launched Journey to Tomorrow, a series of ambitious new commitments to make a positive difference for our people, communities and planet over the next decade.
One of the ambitions is to pioneer the transformation to a minimal waste hospitality industry, this includes:
• Eliminate single-use items, or move to reusable or recyclable alternatives across the guest stay
• Minimise food going to waste through a "prevent, donate, divert" plan
• Collaborate to achieve circular solutions for major hotel commodity items
This year, our team is excited to launch one of the many series in our green ambitions. We have launched the replacement of plastic water bottles with reusable glass bottles in our meetings spaces. Did you know that in a single calendar year, a hotel on a similar scale to Crowne Plaza Vientiane uses 250,000 water bottles per year?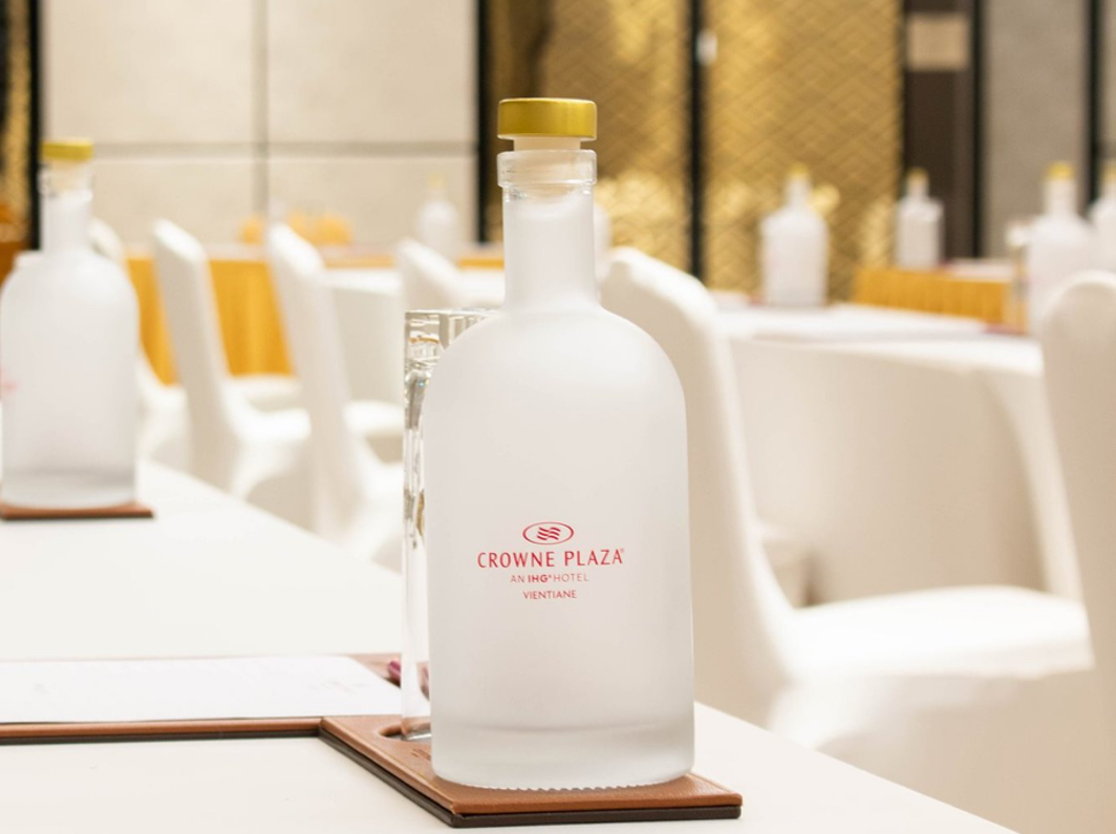 From now forward, as a meeting participant at Crowne Plaza Vientiane, you are taking part in reducing waste and its impact on the environment together with us. As our CEO said on the launch of this initiative: "Doing what's right, not just what's needed."